.
.
Our new Farmers Market Manager
Beth Troxell spent 25 years as a drama teacher before settling in Saugerties in 2016. She previously managed a farmers market in Columbia, Pennsylvania, and currently serves as the community outreach coordinator for the Woodstock Film Festival.
2019 SUMMER SEASON
OPENING DAY, MAY 25
SATURDAYS, 10AM-2PM
(MEMORIAL DAY TO HALLOWEEN)
115 Main street, Saugerties
Visit the market to find locally harvested food grown, raised, prepared and brought to market by local farmers. The market offers local seasonal vegetables; luscious orchard fruits; dried herbs; fresh-laid eggs; tasty goat and cow cheeses; pasture-raised meats and free-range poultry; fresh fish and seafood; delicious maple syrup, honey, jams and sauces, pickles; artisanal bread; home-baked pies and other baked goods, including gluten-free; chocolates; prepared foods; and artisan craft, jewelry, soap and household items. Enjoy the market café with local food for lunch and for take-out. The Saugerties Farmers Market is a gathering place of farmers, community organizations, and families with local food and entertainment every Saturday (except September 28, Garlic Festival) through October 26  at 115 Main Street, Saugerties.  
View our Saugerties Farmers Market Video on Youtube
Vendors
Saugerties Farmers Market

FOOD VENDOR

Application Package 2019
Saugerties Farmers Market

NON-FOOD VENDOR

Application Package 2019
SPONSORS
The Saugerties Farmers Market and its farmers are grateful to our supporters, and encourage you to thank them for their support.
---
---
---
2019 Season's Sponsors
 Opening Day- May 25th, 2019  
Plum Crazy Over You!
$500 contribution:
The Dutch Ale House,
  July 20 – Play Day
Market Friends,            
 October 26 – Halloween Tricks & Treats
Sawyer Motors,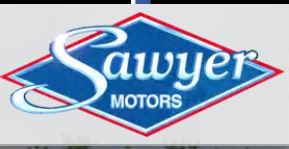 June 29 – Keep on Truckin'
Town of Saugerties,      
  August 31 – Farm Animal Day
Village of Saugerties,    
June 15 – Cookie & Face Painting  
Healthy Eating Supporter!
$1,000 contribution – "SNAP+Plus": ($1,000 doubles the value of SNAP benefits (food stamps) used at the Saugerties Farmers Market)

Town & Country Liquors,
Also sponsoring:                           May 25 – Opening Day 
Kiwanis Club of Saugerties,
Also Sponsoring:        September 21 – Farmers Market Cook-Off